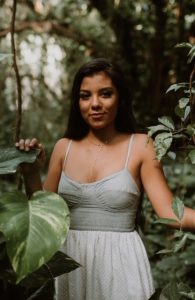 Aloha, my name is Ka'imilani Kim. I am so excited and honored to be able to have this opportunity to be working with Aloha Independent Living Hawaii. I have always been passionate about helping my community in multiple ways since I was very young.
So I am excited to see where this takes both me and the wonderful people of Hawaii. A little bit about myself is that I was born and raised on the island of Maui. I have two older brothers and the most amazing and supportive parents I could have ever asked for.
Spending time with loved ones is my favorite way to spend my time. A few other things that I am very passionate about are learning and teaching about our Hawaiian culture and language. I have danced hula since high school and am a professional hula dancer at a hotel luau. When I am not doing either of those I am at the beach surfing.