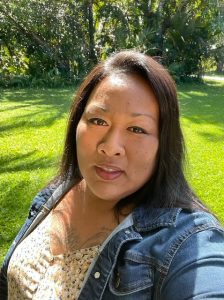 Aloha, my name is Tanya Toyomura and I am the new Van Driver for AILH. I was born and raised on the Big Island of Hawaii in Hilo. Serving people has always been my passion. As a little girl, I have always helped the less fortunate in any way that I could.  
For example, I would assist other children with getting their lunches in elementary school and help them put their books away. I was always taught to respect the disabled and elderly in every way possible. 
As an adult, I have worked with the elderly and disabled for the last 13 years as a Direct Support Worker. I cared for them in their home and transported them when needed. I have worked with HCEOC where I gained many relationships with consumers that I still have today. Working with the disabled has taught me patience, and working with the elderly brought me joy because it reminds me of having my grandparents around.  
As a DSW, I have worked with the ARC of Hilo in assisting consumers with daily living. I also did this with Bayada Home Care. Now I look forward to making new friendships working with AILH.