For Independent Living services and programs on the Big Island please contact us.  We have a physical office location as well as roving offices throughout the island.  Please contact our main office and we will be happy to connect you with an IL Specialist near you.
---
Big Island Contact Information 
1055 Kino'ole Street, Unit 202
Hilo, HI 96720
808-339-7297
---
Big Island Hours of Operation
Monday – Friday
9:00 a.m. – 4:00 p.m.
---
Big Island Supp

ort Groups
Mixed Group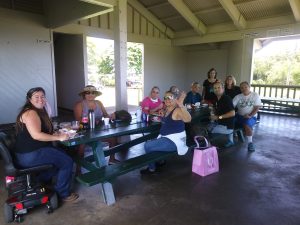 Mixed Group
Is composed of adults with various disabilities. This group meets for fellowship and peer support.  The group meets every 3rd Tuesday of the month from 10:00 a.m. – 12:00 p.m. at various locations (TBA).
For more information, please contact Karin Riedel at (808) 333-2408.
Life Choices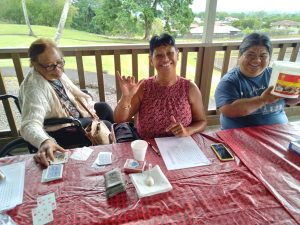 Life Choices
A group of women who share common life experiences as they live and navigate their lives. This group is held every 3rd Wednesday from 10 am to 12 noon. The next 2 meetings will be held at the Mohouli Park Pavillion in Hilo on the same day and time.
For more information, contact Bea Sextimo at 808-339-7297
Diversity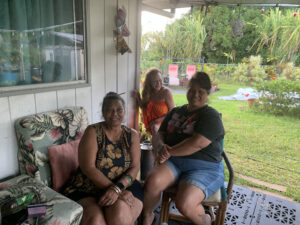 Diversity
A fun group composed of individuals from the LGBTQ+ community whose goal is to find a way to reach the younger generation where they meet in a safe family-type environment and can enjoy a place for fellowship-where everyone can be their full selves.  Meeting time:   the third Friday of every month.
For more information, contact Joanne Pagan at 808-339-7297
---
Funding for all AILH support groups is provided by Friends of Hawaii Charities and the Visitor Industry Charity Walk.
Over 1 Million Raised for Local Charities – Read More.
---
Big Island Staff