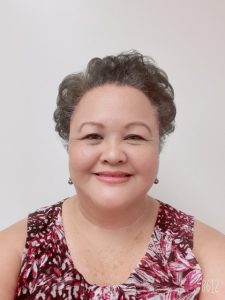 Executive Director – Roxanne Bolden
Roxanne is the Executive Director and one of the original founders of AILH. She is a sibling to two brothers who were born with an intellectual disability and two other brothers who became disabled as a result of serving in the military.  Along with her administrative duties, she carries a caseload and provides direct services to consumers on Oahu.  View Full Bio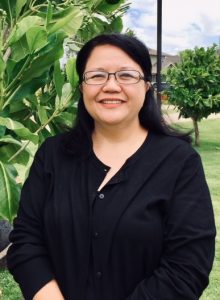 Executive Assistant – Zee Cruz-Stanley
Zinnan has worked for AILH periodically as a volunteer since 2009 and briefly as one of their office clerks in 2013.  She obtained her license in phlebotomy and also holds a state license as a Certified Nursing Assistant. View Full Bio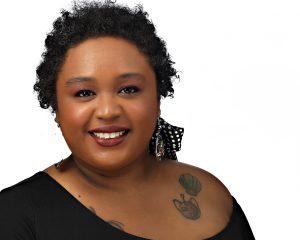 Social Media Coordinator – Leelynn Brady
Leelynn is very excited to join the staff of Aloha Independent Living Hawaii (AILH) as the Social Media Coordinator.  Her first experience working with people with disabilities was during her childhood when she volunteered at Hawaii Centers for Independent Living (HCIL).  She regularly assisted with charity golf tournaments, office events, and other efforts throughout HCIL.  View Full Bio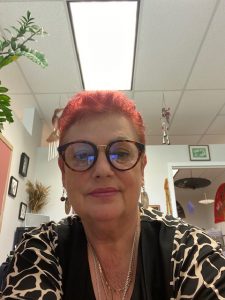 Deputy Director –  Sam Nagasawa
Sam Nagasawa originally from Germany came to live in Hawaii in 1983 when she married a "local boy" from the Big Island. Her family settled in Pahoa in the Puna District. When her husband became disabled in a 1985 car accident she learned firsthand about the challenges of living with a disability. She became a skills trainer and worked with children with autism, along with behavioral challenged youth.  View Full Bio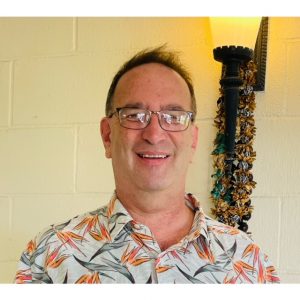 Advocacy Coordinator and TeleConnect Program Manager – Brian Hauser
Brian Hauser designed the TeleConnect Program and has been managing it since its inception in 2020. He has been the Systems Change Advocacy Coordinator at Aloha Independent Living Hawaii (AILH) since 2014 and previously served on the AILH Board of Directors. View Full Bio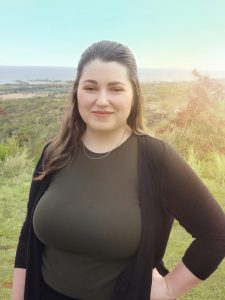 Oahu Technical Trainer – Nicole Flowers
Nicole Flowers joined the TeleConnect Program before its launch in July 2020 and assisted in the design of the program, training regimen, training materials, and assistive technology setup. Since the TeleConnect Program's launch in September 2020, Nicole has worked one-on-one with consumers to ensure each individual has an understanding of the practical and social uses of their program-provided devices, connectivity, and training materials.
View Full Bio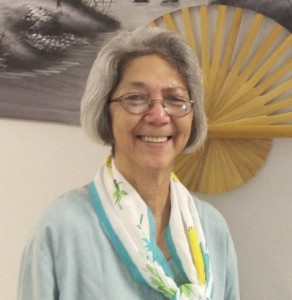 East Hawaii Clerical Assistant – Pomai Nosaka
As a resident of Hilo for over 40 years, Pomai enjoys the opportunity to assist her fellow community members in sharing the programs and services available at AILH. In 2012, she initially came to AILH Hilo as a consumer looking for assistance with housing and social recreational needs.  She began attending support group meetings and soon after, became one of AILH's most valuable volunteers.  View Full Bio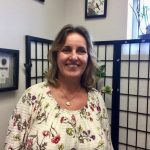 East Hawaii IL Specialist – Karin Riedel
Karin Riedel grew up in Germany where she graduated from the University of Heidelberg at the Faculty for Sociological and Behavioral Sciences with a Master's degree in Pedagogics, Criminology, and Germanistics.  Raised in a family deeply rooted in social work and advocacy, Karin has worked in the social services field in the U.S. for the past 14 years.  View Full Bio
East Hawaii IL Specialist –  Beatrice Sextimo "Bea"
Beatrice "Bea"  has for the 27 years worked as a driver first and then as the Transportation Coordinator for a local nonprofit agency here on the Big Island.
Due to COVID 19, I found myself recently unemployed and feel very fortunate to have been hired by Aloha Independent Living Hawaii.View Full Bio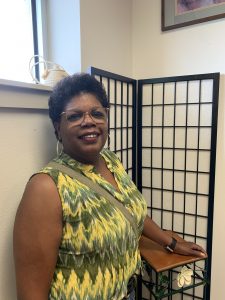 East Hawaii IL Specialist – Joanne Pagan
Joanne Pagan was born in Oahu and raised on the Big Island of Hawaii. From my upbringing I was taught to fully embrace and respect our elderly (kupuna). Whether blood relation or not, I have compassion for those who may have special needs, which has planted the seed of my passion for serving both community members. View Full Bio
Van Driver – Tanya Toyomura
Tanya Toyomura was born and raised on the Big Island of Hawaii in Hilo. Serving people has always been my passion. As a little girl, I have always helped the less fortunate in any way that I could. For example, I would assist other children with getting their lunches in elementary school and help them put their books away. I was always taught to respect the disabled and elderly in every way possible. View Full Bio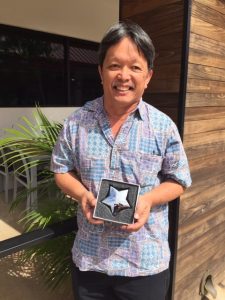 Oahu IL Specialist – Thomas Lum
Tom has worked for over eight years at Lanakila Rehabilitation Center Inc. During his time there, he was responsible for training and monitoring peoples with disabilities, along with coordinating with different social workers, parents and guardians in making plans to prepare and train them to gain work experience and social skills.  View Full Bio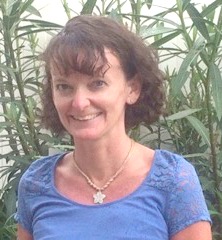 Maui IL Specialist – Kathleen Kenney
Kathleen is delighted to join the AILH ohana in supporting independent living on the island of Maui. Kathleen and her husband recently relocated from Massachusetts to the islands. She holds a masters degree in Special Education from the University of Massachusetts, Boston with certification in the field of vision rehabilitation.  View Full Bio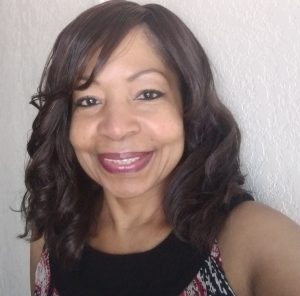 Kauai IL Specialist – Holly Pickens
Holly is originally from California. She attended the University of Phoenix and Rancho Santiago Community College.  In the 90's she obtained her Paralegal Certificate and in 2019 received a Medical Billing & Coding Certificate.    View Full bio