On Oahu, we have a physical office location as well as a roving office to bring independent living services directly to our consumers. AILH serves Rural Oahu from Pearl City to Makaha and from Mokuleia to Kahalu'u.
---
Oahu Contact Information 
P.O. Box 283
Pearl City, HI 96782
808-799-4028
---
Oahu Hours of Operation
Monday – Friday
8:00 a.m. – 4:00 p.m.
---
Oahu Supp

ort Groups
Hui Malama Po`o Support  Group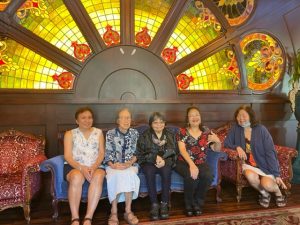 The Hui objectives are to use crafting as cognitive therapy, provide support to people with brain and other neurotrauma injuries, educate others about neurotrauma through community outreach, give back to the community through Hui activities and events, and offer its products to the public in order to sustain the group by collecting enough funds to purchase materials for crafting activities.
The Hui holds regularly scheduled meetings throughout the year. Hui members also participate in the Brain Injury Association of Hawai`i support group meetings at the Rehabilitation Hospital of the Pacific. For more information, please contact Val Yamada at [email protected] or call (808) 385-5462.
---
Liv! Zentangles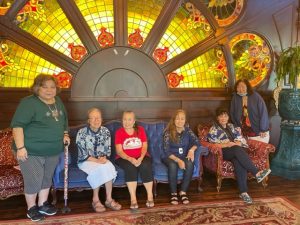 Liv! Zentangles is a group of persons with disabilities whose purpose is to design and create art-infused, reconstructed or re-purposed products in a safe, collaborative environment.  The group meets twice a month at the Rehabilitation Hospital of the Pacific.
A Zentangle® is an abstract drawing created using repetitive patterns according to the trademarked Zentangle Method. True Zentangles are always created on 3.5-inch square tiles, and they are always done in black ink on white paper. The invention of the Zentangle was intended to make the act of drawing pleasurable, meditative, and accessible to all. For more information, please contact Mari Nakamura at [email protected] or call (808) 228-3555 and leave a message with a call back number and she will be happy to return your call.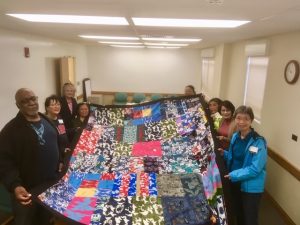 AILH's Liv! Zen (Oahu TBI support group) has finished three beautifully handcrafted elephant blankets to be sent to the Save Elephant Foundation for their Thailand Cares project. These blankets will not only bring comfort and warmth to the baby elephants in Thailand but will be sent with much love and aloha from our small group of talented seamstresses.
---
Funding for all AILH support groups is provided by Friends of Hawaii Charities and the Visitor Industry Charity Walk.
Over 1 Million Raised for Local Charities – Read More.

---
O'ahu Staff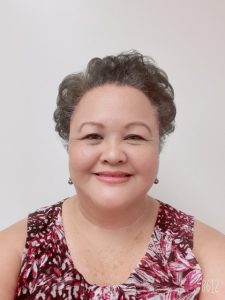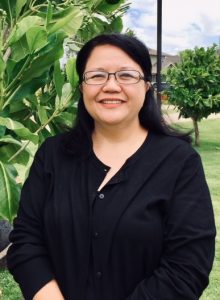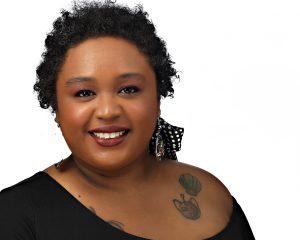 Roxanne U. Bolden        Zee Cruz-Stanley                   Leelynn Brady