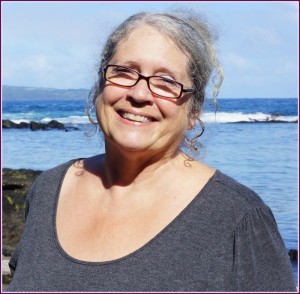 Emily is thrilled to join the AILH Ohana and bring her passion and aloha to every Consumer she serves.  Growing up in the beautiful Northern California area of Mendocino and Sonoma counties with her family and horses, she now makes her home in Pahoa.
Emily has devoted much of her life to Special Education. She is the mother of an adult daughter who is profoundly deaf.  Emily knows ASL and has a meaningful connection with the special needs community. She is immensely proud of her daughter who now lives independently in Phoenix, Arizona.
In 2009, Emily served as the Big Island Roll-Out Specialist for the new Medicaid Program, consisting of Ohana and Evercare. Most recently she was the Site Leader at the Arc of Hilo's Pahoa location.
Emily is all about her community, volunteering for years with Habitat for Humanity in Hilo, Adopt-A-Highway, Make a Wish Foundation, 100 T-Bears for 100 Kids, and most recently with the Pahoa Police Department's Rainbow Friends.
Emily and her husband Rob moved to Pahoa over 15 years ago. Collectively they have four daughters and five grandchildren.  They have five rescue dogs and two rescue parrots.