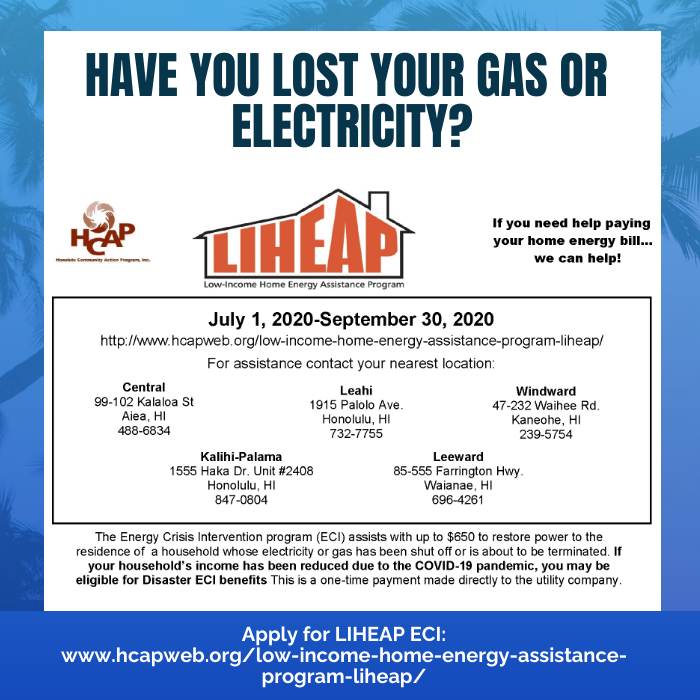 Have you lost your gas or electricity? Has your household's income been reduced due to COVID-19? HCAP is here to help!
HCAP's LIHEAP Program is accepting applications for the Energy Crisis Intervention (ECI) Program.
The Energy Crisis Intervention Program assists with up to $650 to restore power to residence of a household whose electricity or gas has been shut off or is about to be terminated.