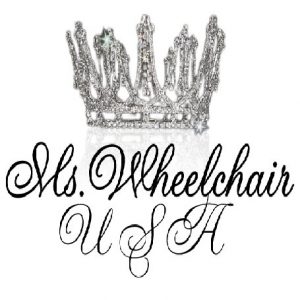 Ms. Wheelchair America is an advocacy, education, and leadership based organization that focuses on raising awareness about disabilities, celebrating the accomplishments of women who use wheelchairs, and educating society on architectural and attitudinal barriers that impact the disability community. We are not a beauty pageant.
We are currently looking for someone to represent the state of Hawaii and apply to be Ms. Wheelchair Hawaii 2021. Attached are a couple of documents that explain a bit more about the goals of Ms. Wheelchair America, Inc. However, the basic qualifications for someone to apply are:
Must be a woman.
Must use a wheelchair for 100% of her daily community mobility.
Must be a United States citizen.
Must be at least 21 years of age.
Cannot have held a state title for the Ms. Wheelchair America, Inc. program in any state.
Cannot have competed at a Ms. Wheelchair America National competition previously.
Must be a resident of your state for a minimum of six (6) months prior to the state competition.
Must be available to fulfill the requirements of a state titleholder. These include travel within your state, travel to the national competition, and numerous public appearances.
Must possess good communication skills.
We were wondering if you knew anyone who might be interested in applying to become Ms. Wheelchair Hawaii 2021?